A City Break Turns into a Romantic and Cozy Dream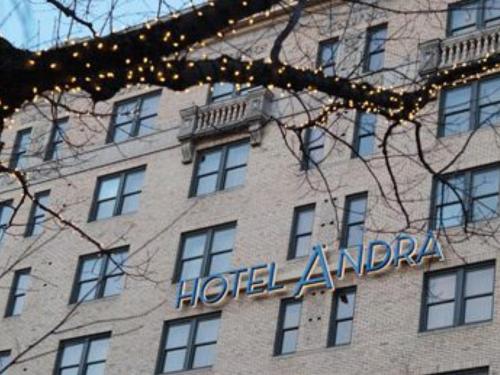 Last week we had the pleasure of staying at
Hotel Ändra
while we visited Seattle. This city has always been on top of my bucket list. It is surrounded by water, greener than green and known for its great food and cocktails. As business is blooming there as well, my husband has to fly here regularly. He loves to work in this city, because of the vibes, the people, the fresh air and the great restaurants. So one day, he asked me to fly in for a weekend getaway and I was more than excited. I googled 'romantic
boutique hotel Seattle
' and guess which hotel popped up: Hotel Ändra. I also noted that this hotel won a big award last year and had great references on Yelp.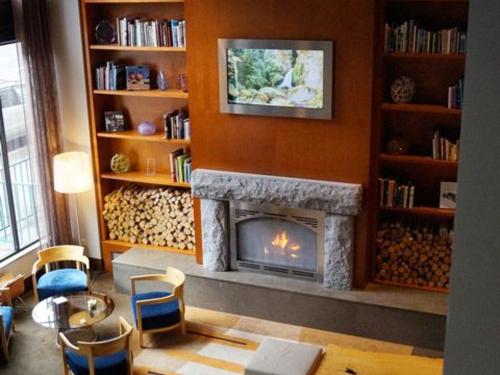 My expectations were therefore quite high when we arrived last week. We were kindly welcomed by Camila, a great host who took all the time to introduce us to the hotel in the cozy and charming lobby, where the fire place was crackling.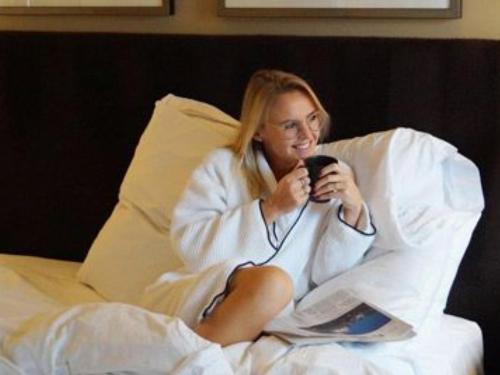 Our
luxury suite
was a spacious corner room on the 9th floor. When we entered, we were swept away by the cool urban views from our living room and bedroom. In the distance, we could even see the mountains capped with snow. It was an expansive suite, with a cozy living room, a walk-in closet, a roomy bathroom and an amazing bedroom with the best king bed I have ever slept in.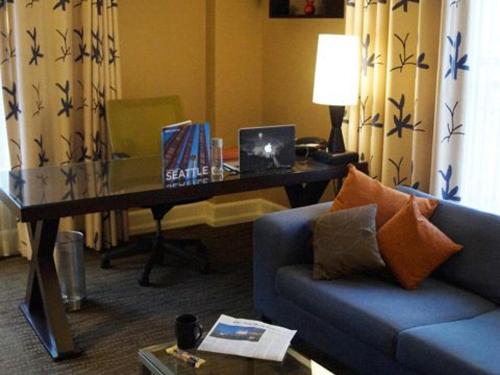 Hotel Ändra offers everything a guest could wish for, like a big desk in case you have to send some work emails, two large TV's, fast Wi-Fi connection and two closets. We even had maid service twice a day who left us delicious chocolates.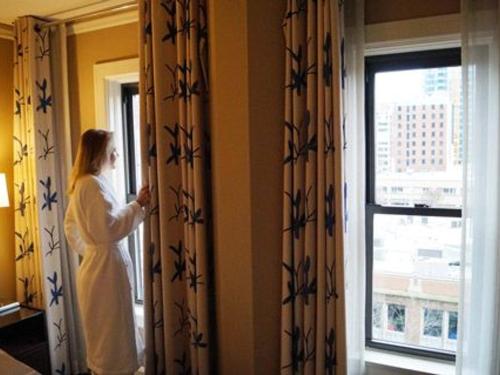 As the hotel is very central, we could walk to almost any big attraction in Seattle like Pike Place Market, the Space Needle and the Underground Tour. If you are a shopper, Hotel Ändra is also a very good place to stay as it is very close to the shopping center. If your destination is a little further away, don't worry: taxis can easily stop in front of the hotel. The Christmas lights were already brightening the city and it was such a pleasure to come 'home' every night after another wonderful day in Seattle.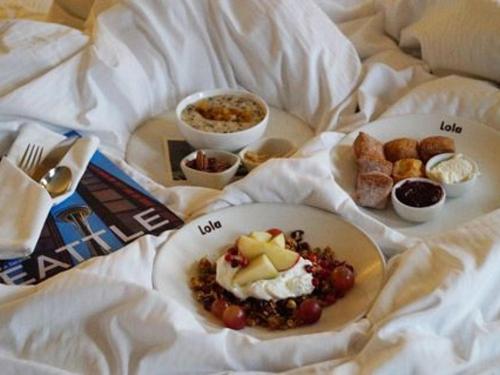 Besides the fact that Hotel Ändra is delightful, it is also home to
Lola
, one of the restaurants of Tom Douglas, an icon in Seattle. From your room, you can order breakfast as well. One day we woke up and had an amazing room service knocking on our door. This included homemade granola, fresh porridge and the best donuts ever.