Amenities and Details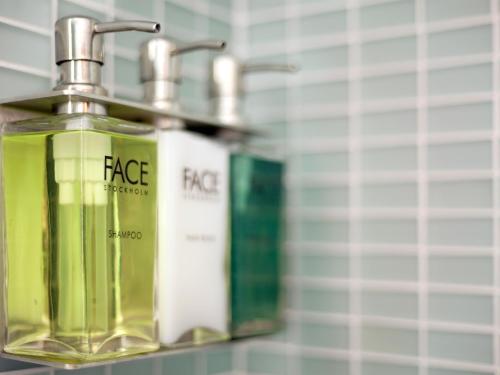 Amenities
•Return Guest Programs include Stash points and "Surprise and Delight"- gifts.
• Complimentary Wi- Fi.
• Complimentary In room Starbucks coffee.
• Business Center is available for a charge depending on usage.
• Complimentary Fitness Center.
• Sobel Westex luxurious bedding in white Sobella 5mm satin stripe with queen size 20x30 pillows.
• Do you want access to hot yoga? Urban Yoga Spa is a block away from Hotel Ändra with special offers for guests.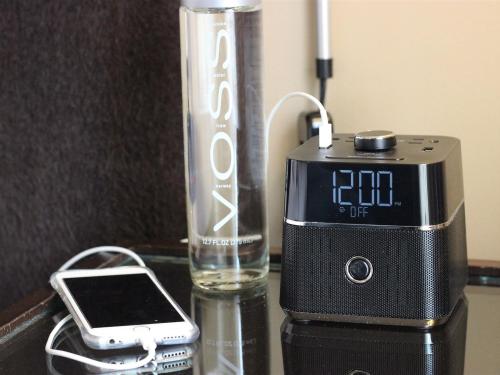 • Hotel Ändra offers access to fitness clubs with expanded facilities and classes with a discount for guests.
• Dry cleaning and laundry service is available Monday to Saturday for a charge depending on collected items.
• Daily shoe shine service is complimentary.
• Newspapers (The Seattle Times, The Wallstreet Journal, and The New York Times) are delivered to the room each morning and accessible at the front desk.
• Did you forget anything at home? We offer complimentary toiletries: toothbrush, toothpaste, razors, shaving cream, comb, feminine products, deodorant, and sewing kits.
• Adapters are located at the front desk when necessary.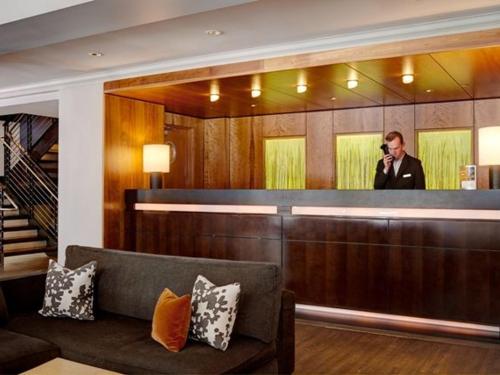 Details
• Time for check in at Hotel Ändra is 3.00 pm. Check out is at 12.00 pm.
• Do you want to bring your beloved pet? Hotel Ändra is a pet friendly hotel.
• Valet Parking is available for a charge of $39 plus tax for guests of the hotel.
• Tom Douglas Restaurant Lola's is located in the building for breakfast, lunch and dinner. Room service is provided by the restaurant as well.
• Hot Stove Society, a Tom Douglas cooking school is located at Hotel Ändra.
• Hotel Ändra has a non- smoking policy.