Dine
When it comes to dining, Hotel Ändra is proud to partner with two of the city's most well-known chefs to offer guests a uniquely Seattle culinary experience. Our restaurant is Lola, Tom Douglas' signature Greek-Mediterranean concept offering "the city's best breakfast" (Seattle Metropolitan Magazine), and our Italian neighbor is Assaggio Ristorante, featuring authentic Northern Italian cuisine and the hearty personality of chef Mauro Golmarvi.
Lola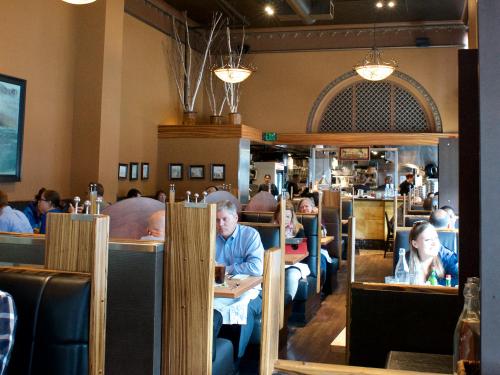 Renowned chef and author Tom Douglas' Lola restaurant is a staple of Seattle's dining scene. Lola features the classic produce of the Pacific Northwest mingled with cooking styles of Greece; the menu offers modern Mediterranean and North African riffs on local ingredients such as Anderson Valley lamb, Penn Cove shellfish and wild King salmon.

Open Monday through Friday for breakfast, brunch, lunch and dinner; Saturday and Sunday for brunch and dinner only. Room service available daily. Review the menu for Lola.
Hours

Monday - Thursday: 6:00 am - 11:00 pm
Friday: 6:00 am - 2:00 am
Saturday: 7:00 am - 3:00 pm, 4:00 pm - 2:00 am
Sunday: 7:00 am - 3:00 pm, 4:00 pm - 1:00 am
**Holiday Hours**
Christmas
Monday, December 24: Lola will close at 8:00 pm, last reservation at 7:45 pm
Tuesday, December 25: Lola closed
New Year's
Monday, December 31: Open normal hours
Tuesday, January 1: Brunch served all day 7:00 am - 3:00 pm. Close at 3:00 pm; Open at 4:00 pm until 11:00 pm
Assaggio Ristorante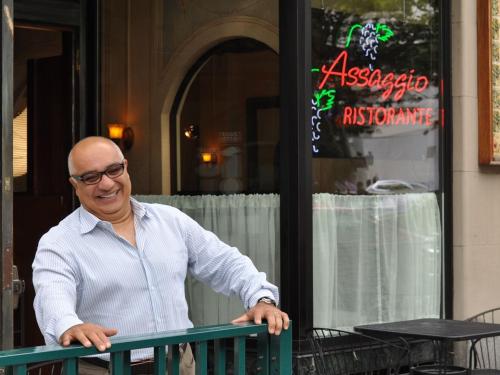 Awarded the Wine Spectator "Award of Excellence", Assaggio Ristorante owner and chef Mauro Golmarvi has created in his menu a welcoming feast that is rich in flavors and authenticity. Assaggio's atmosphere is one of warmth and familiarity, where even first time diners are welcomed as old friends.
The menu is bold, robust central and northern Italian cuisine, complemented by a wine list hand-selected by owner and chef Mauro Golmarvi. Review the menu for
Assaggio Ristorante.
Room Service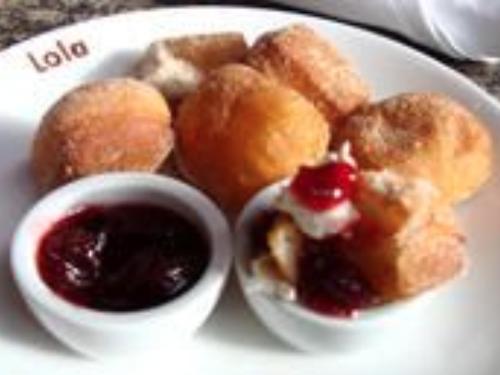 In-room dining is provided exclusively by Lola, with a slightly modified room service menu available in your guest directory. In addition, pizza delivery may be ordered through Tom Douglas' Serious Pie (limited hours - see directory), a pizzeria with a bread baker's soul offering lightly textured, blistered crust pies with unique ingredients such as Yukon Gold potatoes, chanterelle mushrooms and sweet fennel sausage.
Room Service Hours:
Breakfast:
Monday – Friday 6:15 am – 12:45 pm
Saturday – Sunday 7:15 am – 2:45 pm
Lunch: 11:00 am – 4:00 pm
Dinner:
Sunday - Thursday 4:00 pm – 11:00 pm
Friday - Saturday 4:00 pm – 12:00 Midnight
Dessert:
Sunday - Thursday 11:00 am – 11:00 pm
Friday - Saturday 11:00 am – 12:00 Midnight
Snacks and Beverages may be purchased from the in room honor bar during all hours.
**Holiday Hours**
Christmas
Tuesday, December 25: Continental Breakfast only 7:15 am - 11:00 am
New Year's
Tuesday, January 1: 7:15 am - 11:00 pm