Dining 2 Blocks from the Hotel
Assembly Hall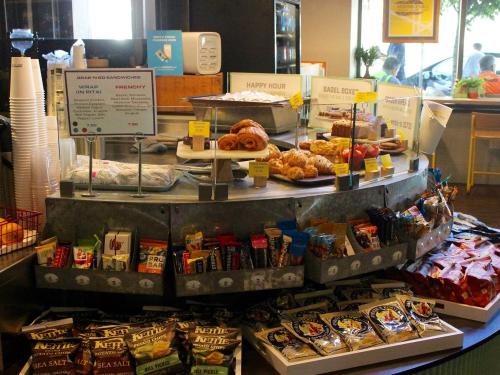 A swift 5-minute walk, Assembly Hall is the ideal eatery to grab a quick breakfast sandwich or smoothie and cup of Jo on your way out to explore the city. Described by patrons as relaxed and accommodating, the rustic-styledAssembly Hall is high-end cafeteria meets coffee and juice bar. On display you'll find an array of delicious pastries and desserts along with a multitude of grab and go items. Their lunch and dinner menu feature heavier style burgers and decadent sandwiches that should always be topped off with one of their famous milk shakes.
TanakaSan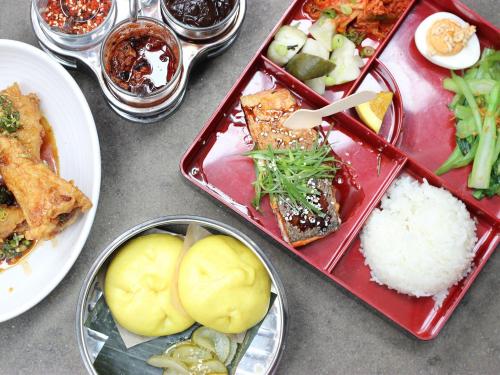 Located next to Assembly Hall,
TanakaSan
is Tom Douglas's newest modern Asian-American bar and restaurant. Having the choice to either sit inside or out,
TanakaSan's
lively atmosphere perfectly compliments their outstanding food.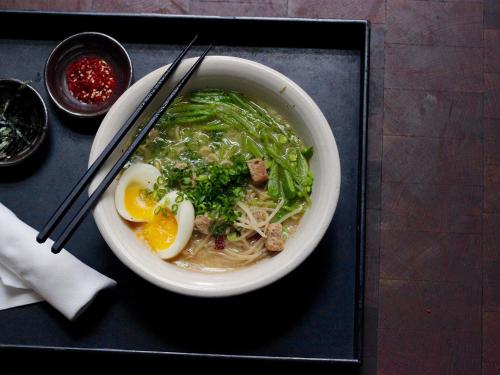 Featuring daily dumpling specials, bento boxes, ramen dishes and more, one of their most popular menu items are their sake slushies.
Home Remedy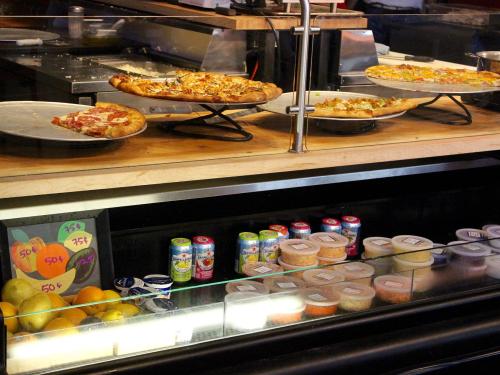 Venture about 5 steps further past TanakaSan and you're dining options continue with Home Remedy. Nestled inside a general store setting, Home Remedy is the perfect place to dine on the quick and pick up any groceries you may need. A relaxed ambiance and a diverse selection of cultural cuisine, you're sure to find something for everyone at Home Remedy. Enjoy Indian burritos from their gourmet hot counter or build your own favorite rice bowl. Munch on savory Italian pizza, indulge in one of their amazing deli sandwiches or go the salad bar route, which will have you salivating at first glance.
Doppler Building
Middle Eastern cuisine, Street Food, Hawaiian-Korean eats, Mediterranean Veggie plates, Oh My! Where is this cornucopia of mouth-watering food you ask? Look no further than kitty corner from Assembly Hall and you will find Amazon's newest office building, which is also home to some of the most delicious restaurants.
Skillet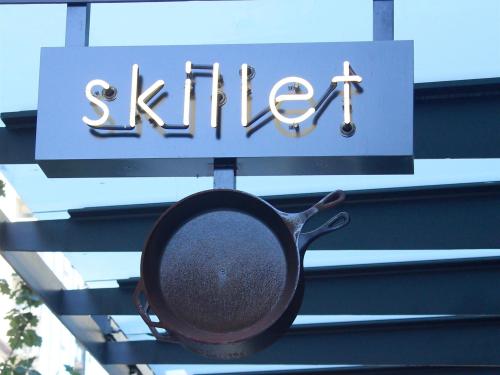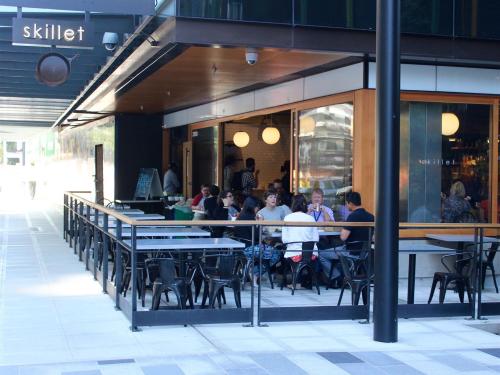 Looking for lighter fare? Try their salads and veggies or go all out with their heavier options of burgers, fried chicken, and meats. At Skillet you will find yourself at the intersection of momma's home cooking meets trendy city life.
Marination
Quick and delicious, Marination delivers tacos like you've never had, sliders that will leave you craving for more and aloha tots that are to die for. Small on the inside with limited seating and usually a line to order, Marination is worth the quick wait to take your lunch on the go.
Mamnoon Street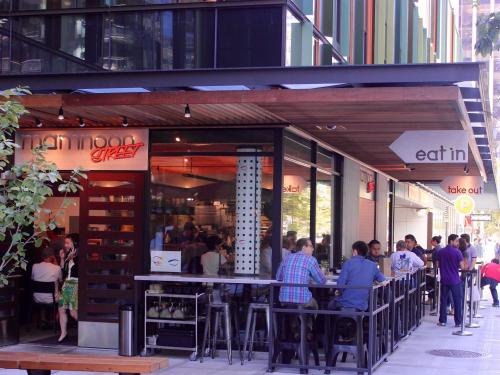 Fresh and Flavorful, Mamnoon Street describes themselves as a modern union of Middle Eastern street foods. Pita so soft it melts in your mouth and lamb so tender it falls off the bone, Mamnoon Street offers some of the most authentic cuisine around. Try their chicken schwarma, which is easily their most popular item, or relish in their falafel sandwich. Whatever you choose, you can't go wrong.
Anar
A contemporary café offering eclectic juices and fresh vegetarian dishes, Anar offers healthy dishes with gourmet quality. Their menu is small and to the point, but everything is fresh and light and they do a great job of working with dietary restrictions.