Dining Steps from the Hotel
Long days exploring the city or sitting in meetings can lead to short nights. We know you want to experience Seattle's thriving food scene, but just don't have the bandwidth or time to travel far from the hotel. Open the door to bustling 4th avenue, take a few steps and voila! Hotel Ändra is located at the intersection of the city's finest dining options. We know we house the best Mediterranean in the city with
Lola
and mouth-watering
Assaggio Italian
next door cannot be missed. But just 50 steps from our front door you'll find a multitude of diverse culinary selections just waiting for you. Here are some amazing dining options just steps from the hotel.
Dahlia Lounge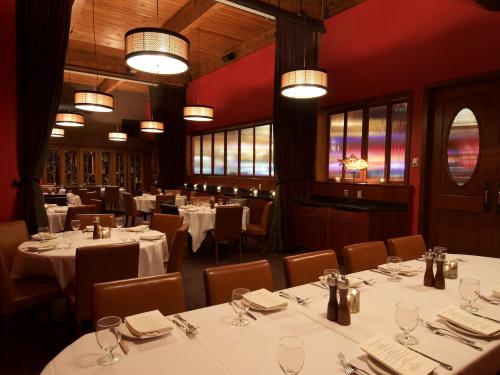 Located directly across the street, Dahlia Lounge is a chic and trendy Tom Douglas restaurant offering Asian-infused entrees inspired by Pacific Northwest cuisine. Terrific customer service and one-of-kind dishes featuring items such as ruby beets, pekin duck and applewood fired steak. Dahlia Lounge is the perfect spot to enjoy a true Seattle dining experience.
Explore their menu! (50 steps, directly across the street from the hotel).
Dahlia Bakery
Aromatic smells wafting through the air will get one to literally stop in their tracks and follow their nose inside quaint Dahlia Bakery. Tucked neatly next to Dahlia Lounge, Dahlia Bakery is home to the best triple coconut cream pie you will ever sink your teeth into. Offering delicious handmade pastries and cakes, sandwiches, soups and salads, this is the perfect spot for a grab-and-go lunch and dessert.
Explore their menu! (80 steps, next to Dahlia Lounge)
Serious Pie
Head past Dahlia Lounge on Virginia and you'll run into Serious Pie, one of the best pizza joints in all of Seattle. This snug establishment features unique ingredient combinations where they make their own sausage and cook each pizza perfectly in their wood burning oven. Fast and efficient, Serious Pie's communal tables are prefect for getting to know someone your neighbor. Craving pizza, but don't want to leave the comfort of your guestroom? Serious Pie delivers so you can enjoy in-room dining!
Explore their menu! (80 steps, directly across from the hotel)
Cantina Lena
Venture one block up and you'll run into the funky fresh Mexican eatery,
Cantina Lena
. Described as taco shop meets hipster bar, Cantina Lena features flavors of Yucatan cuisine where the handmade tortillas compliment their new age Mexican fare.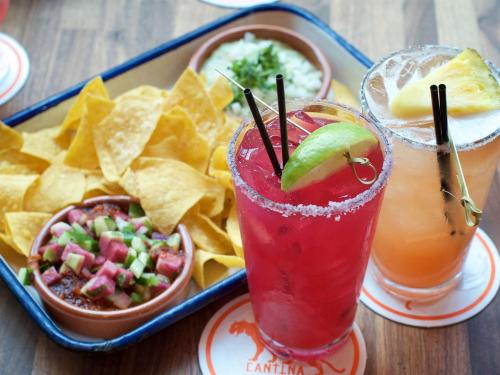 Specializing in eclectic, appealing cocktails, you'll find an extensive tequila selection and their creative margarita's have to be tried.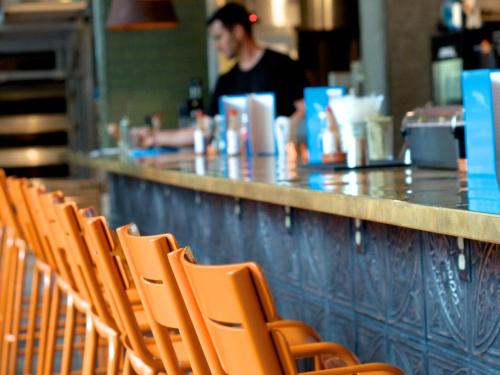 Lunch is quick and efficient where you order at the counter and food is brought to your table; dinner is full service, as is lunch in the bar.
Head up (NW) 4th avenue, hang a right on Lenora
Palace Kitchen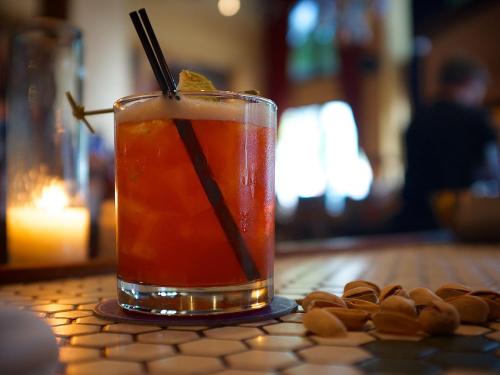 A 3-minute walk and kitty corner to Cantina Lena leads you to the delectable Palace Kitchen. A food lovers dream, Palace Kitchen features new American cuisine in an energetic, hip setting. Excellent service coupled with imaginative food pairings will leave you feeling full, satisfied and craving more. Only open for dinner, Palace kitchen serves their full menu until 1am, prefect for those arriving late or those who just get a late night hankering for something delicious.
Explore their menu! (Head up (NW) 4th avenue, hang a right on Lenora, on the corner of 5th and Lenora)