Event Space
Galleri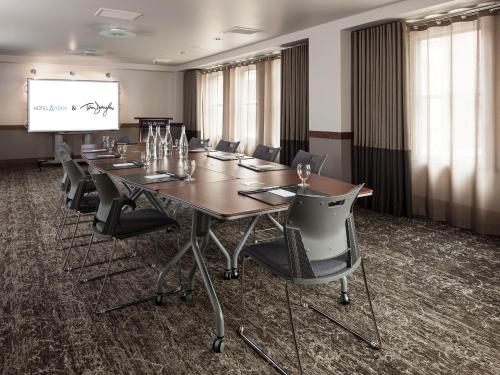 The Galleri, with windows overlooking Virginia Street, offers ample natural lighting. The 700 square foot room easily accommodates a variety of configurations for small meetings, receptions, luncheons and showers.
View Galleri Photos
Northern Lights Room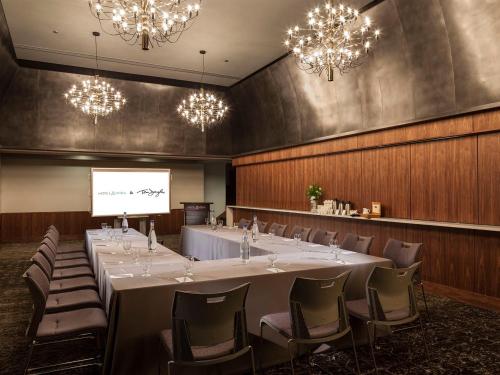 This space is unlike any other, featuring an interactive kitchen line that can be discretely hidden behind rich wood paneling and then revealed at the time of meal service. There is no other hotel event space in the United States that has this flexible capability. A warm enveloping color scheme defines the room, sparked by sleek touches. Meetings and receptions are well-suited to this dramatic, yet flexible, space. The room can accommodate meetings of up to 40, dinner seating up to 72 and standing receptions of 150 people.
View Northern Lights Room Photos
Monarch Suite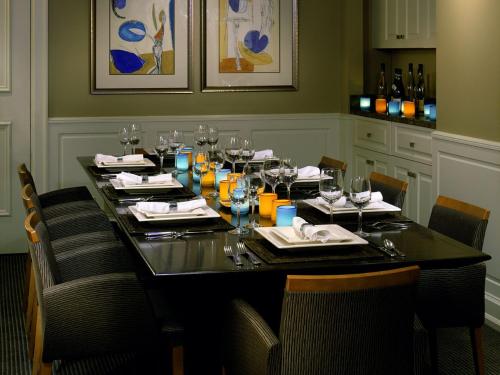 Our most luxurious suite, the Monarch Suite, is approximately 1100 square feet of living space located on the 9th floor of the hotel. A large living room and secluded dining area create a residential atmosphere well-suited to executive retreats or intimate brainstorming sessions.
The suite features a dining table for 10 guests and a wet bar, as well as a plush couch in the living room, 60" LCD screen television and separate guest bath. The large master bedroom is separated from the living room by French doors.
Ändra Loft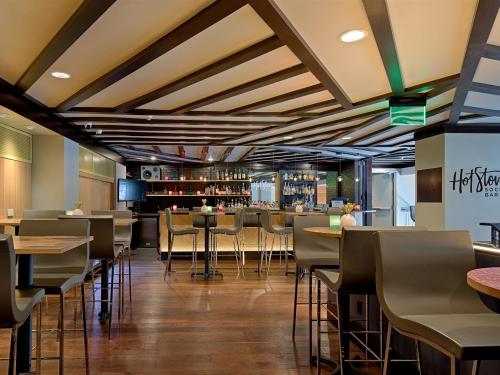 The Ändra Loft located on the 2nd floor above our Living Room is open to the public while sections can be reserved for private gatherings. See further information under Ändra Loft section of the website.
Floor Plans and Capacities
Hot Stove Society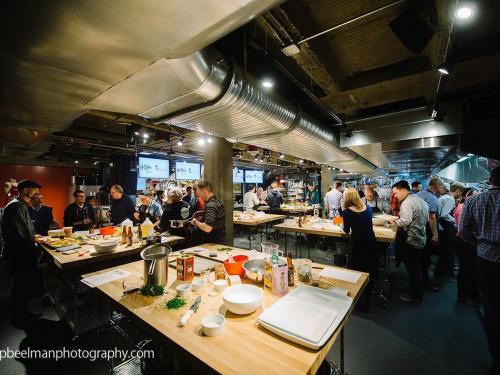 This is a spectacular amenity located on the second floor of the hotel. Groups can book a private hands on cooking or tasting experience in our cooking school. You will think you are on the set of Top Chef. The demonstration kitchen is fully tricked out with up to the minute Kitchen Aid equipment for 32 participants to get their hands dirty.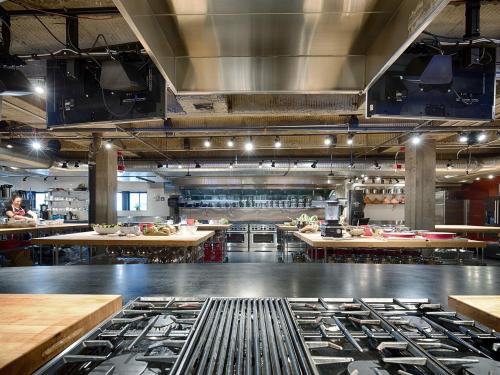 Put your own touch to events and team buildings at Hot Stove Society. We can create a casual mixer party with cocktails while one of our chefs demonstrates a technique or we can have intensive hands-on events that your friends or employees can enjoy!
Hot Stove Society is available to rent for team building events, social cocktail hours & private events. The staff has developed themed competitions and collaborative cooking exercises such as an Iron Chef Battle, Mad Men Martinis, Mystery Black Box and Destination Dry Rub.
Hot Stove Society Menus including Team Building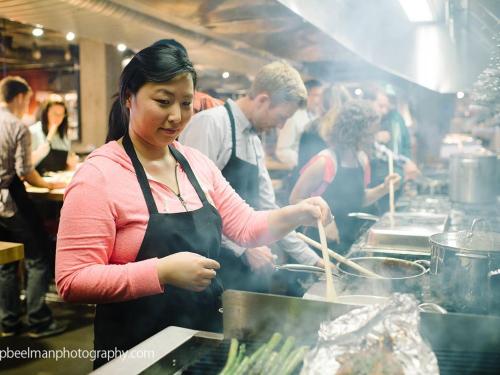 Download PDF

Our Catering Manager will assist with all the arrangements for your Seattle meeting or event. For more information, please contact Jonathan Price at 206.436-0383 or jonathanp@tomdouglas.com, or fill out the Book an Event form here.
We look forward to hosting your event.