Hot Stove Society located in Hotel Ändra
Welcome to Hot Stove Society, a year-round Seattle cooking school operated by Tom Douglas Restaurants, located on the second floor of Hotel Ändra. The goal is to offer a 'events' that range widely from light-hearted and sociable to skill-building and challenging. Whether you're seeking something fun and boozy, you're aspiring to "cook like a pro," or a great team building event you'll find it here.
Classes
The Hot Stove Society presents year-round cooking classes in downtown Seattle with all sorts of different focus and themes. Here, you can learn everything from how to brew a perfect cup of coffee or butcher a whole pig. Capacity is 32 for a hands-on cooking class and over 60 for lectures. The classroom is available for private events and company team building. Imagine your team taking a cooking class together.
We welcome everyone to our kitchen! Experience creative Seattle cooking classes with Director Bridget Charters, a staff chef from Tom Douglas Restaurants (such as Executive Chef Eric Tanaka), or why not sit down for a class with Tom Douglas himself?
Review our cooking class schedule (only in downtown Seattle at Hotel Ändra!) and register here.
Why not stay the night at the hotel when you attend a class? We have arranged a discounted rate for you. Book a room at Hotel Ändra.
About Bridget Charters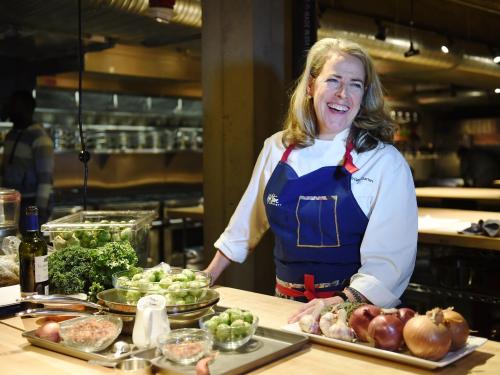 Bridget Charters, a well-respected Chef Instructor with 17 years of experience at the Art Institute, is the Director of Hot Stove Society. Bridget's passion for Italian food has led her to extensive work abroad. She is also culinary producer for the Aspen, New York, and Miami Food & Wine Festivals.
About Tom Douglas Restaurants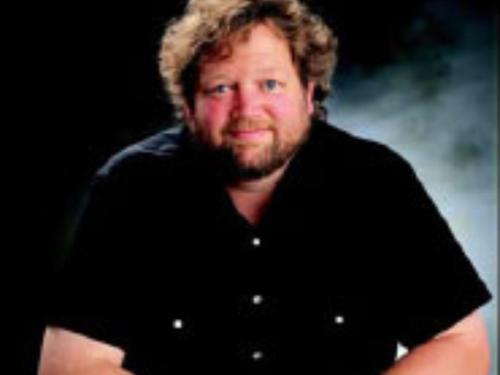 Tom Douglas Restaurants is a Seattle group of diverse and successful restaurants and businesses employing over 700 people. From a bustling beer hall to an intimate fine dining experience to an urban grocery to a grand scale catering operation, this company has done it all under the guiding light of our mission statement, "Deliciousness served with graciousness".